Fruits Home

Full List of Fruits

American Grape-North American Species
Introduction of American Grape-North American Species
Scientific name - Vitis vinifera

North American is home of certain wild grapes all over the world. The Concord grape is one of the widely cultivated and consumed North American grapes. It has the tolerance to withstand cold climates. This grape is sweet, tangy and is purple in color. Not only the taste but the health factors of these grapes are learnt to be good. They consist of natural plant nutrients.

It is also learnt that several of the beneficial polyphenols found in Concord grapes represent the ones seen in red wine. Various studies have also revealed that these natural elements pave way to good cardiovascular health. They seem to be good for your memory too.

Nutritional Value of African cherry orange

Health Benefits of American Grape-North American Species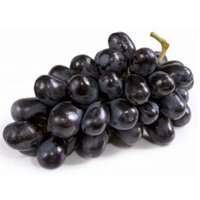 Preventing Heart disease.




The beast way to lose belly fat




Manage diabetes.




weight loss.