Home
» Fruits Carving Tools
Fruits and vegetable carving makes fruits and veggies more attractive. Vegetables should be delicately carved, cooked, and set attractively to decorate the dish. Guests are also pleased to be honored with such a cordial welcome. Displaying the beautiful carvings as it does the good feelings and shows the hospitality of the fruits carving maker.
Have a look at the Wonderful
Fruits Carving Gallery
Pick up the appropriate carving tools
There are a numerous table knife or carving knife sets are available. These instruments are special which maintain to create fruit carving much easier. You can start carving with just a small number of essential knives. There are some points given below on the fruits carving tools and their special usage:
Paring knife
Paring knife is most important tool to be considered. You can use this paring knife possibly to give up shape, which is also entitled, a "bird's beak" knife. This knife has a sharp edge that bend inward. You must see to that these types of knife sense fine in your hand. The extended backwards part of the knife blade supposes to go off deep into the grip, and anything should not feel unstable.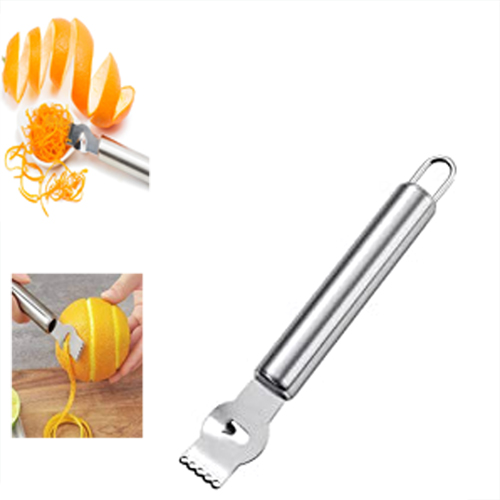 Peel Zester
Further there are some very important tools which you might get helpful. These tools comprise the type of peel zester that permits you to depart grooves and formulate strips such as a "v" formed cutter and melon baller. If you want to connect special pieces of fruit simultaneously than you would also require wood skewers and tooth picks.
Melon baller
This melon baller made to scrape melon into absolutely tiny round balls. With the help of this melon baller you could create easy carvings of cube by using two types of melon.

'U' shaped garnishing tool
These tools are Ideal for carving out internal soft tissue or fragmenting away at the outer skin of fruits. With the help of these fruits carving tools strawberry slits are cut to create the strawberry's fleshy tissue unwrap out like petals of flower. This look like a strawberry rose. You can really enhance your carving skills with the help of these carving tools.
"V" formed cutter
You can start carving with some typical fruit designs, which have already undergone because they are simple to imitate. With the help of the fruits carving tools like "v" cutter, you can make apple swan. This "v" cutter cuts into whichever side is possible of a bisect apple to create wings by pushing back each slice.
Face is the most primitive image that human recognizes quickly. This is a one of the feature that nearly everyone holds with them all the way through their life. To make a trouble-free approach to producing an identifiable structure is to have a glance on a piece of fruit. Therefore think over how that piece could become either a human or animal face.
Follow up whatever your imagination is saying and impressing to you, like a stem on the pear can became a bird's beak or chubby cheeks can be made by the bumps on the ball papers and a wrinkly old man can be made by the end of the orange to just begging etc. You can start all this by cutting the surface of the fruit with the help of fruit carving tools.