Seasonal fruits
Seasonal fruits are mostly depending on your region, growing seasons and crop availability. In the heartfelt areas, seasons start in earlier and end in longer as some items like greens, carrots, beets, and radishes may be harvested in a year in the most temperature areas. In colder areas harvest times start later and end sooner. Mostly seasons will produce the fruits.
Home
» Seasonal fruits
In order to enjoy fresh
fruits and vegetables
, it's good to know when they are available Fresh. Here is a seasonality chart which will help you in purchasing high quality, and reasonably priced produce. This chart could be slightly different in your part of the country.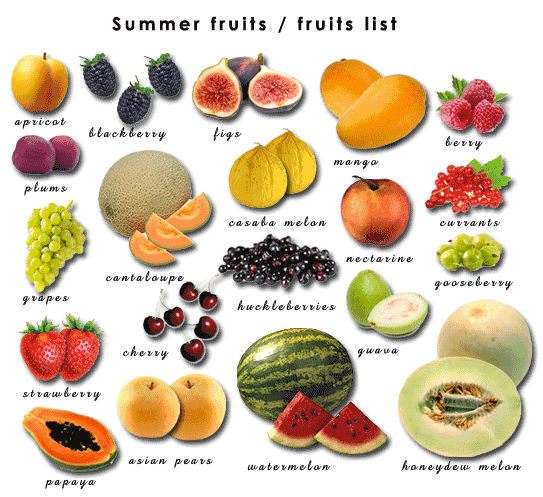 Fruitsinfo.com is a leading website for fruits and fruits related information. Our mission is to become the top information site for fruits. We have variety of fruits like tropical fruits, seasonal fruits, exotic fruits, fruits listed by country , fruit recipes, articles related to fruits and lot more. Eating fruits is a vital part of your diet, fruits have essential vitamins, minerals and lot more which helps you lead a healthy life. Health benefits and nutritional benefits of fruits are listed all over our website. If you have any feedback to leave or question regarding the fruits listed in our website please email to
info@fruitsinfo.com
.