Fruits Home

Full List of Fruits

Youngberry Fruit
Scientific Name:Rubus caesius


The technical name of the youngberry is Rubus Cecaesius and the plant that belongs to the Rosaceae family. Youngberry is a crossbred blackberry variety with a red color and juicy flesh. Usually, youngberries are planted in gardens. While the fruit ripens, it turns purple-black, with a cone shape.

Youngberry fruit is of deep wine color has few seeds and a small core. There are more than 24 varieties of blackberry around the world and youngberry is just one of those. While the blackberry was grown as natural berries, it was rarely developed into a garden fruit before 1850 but following that year the youngberry has been widely grown.

Health benefits
Youngberry is rich in Vitamin A, which is necessary for having good eyesight
The presence of vitamin B1 in the berries helps support digestion. Thiamine also helps to maintain a good nervous system in our body
The health benefits of vitamin C in youngberries serves us to make a stronger immune system and in addition healing the wounds faster
Calcium in the berries helps construct stronger skeleton and teeth. It is important to avoid osteoporosis
Pectin in the fruit helps lower LDL cholesterol, get better condition of insulin resistance and cure diarrhea

Nutrient Content
| | |
| --- | --- |
| Nutrition | Nutritive value |
| Calories | 62 |
| Total Carbohydrate | 13.84 g |
| Total Fat | 0.71 g |
| Cholesterol | 0 mg |
| Sodium | 1 mg |
| Potassium | 233 mg |
| Protein | 2 g |

Uses of Youngberry
Youngberry fruit is eaten raw and is used in making jam, juice, jelly, syrup, wine and liquor.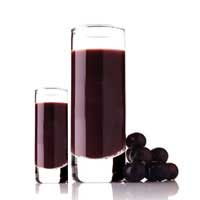 Recipes
1.Youngberry cheesecake

Ingredients
1 can/410g youngberries
30g/60ml custard powder
25ml cold water
1can/397g condensed milk
200ml lemon juice
250g smooth cottage cheese
1 swiss roll,sliced
How to prepare?

Squash the youngberries and discharge the juice into a saucepan. Mix the custard powder in water until it is completely mixed without any lumps. Add to the juice and mix over average heat until it is thickened. Mix in the youngberries and allow cooling. Beat the milk and lemon juice until mixed. Set the swiss roll slices on the bottom of a huge greased pie dish. Pour the condensed milk combination over the roll and wrap cautiously with the youngberry mixture. Cool it in the fridge for at least 30mins before serving.
2.Youngberry Pie

Ingredients
3 cups youngberries
1 cup sugar
2 tablespoons cornstarch
1/4 teaspoon salt
1 pie crust
1 tablespoon butter
How to prepare?

Preheat oven to 450°F. Wash and drain the youngberries. Add sugar, cornstarch and salt. Stripe a pie plate with butter and then lay the pie crust and fill it with loads of the fruit mixture. Carefully fold the edges such that the fruit mixture doesn't come out of the crust. Make few small cuts on the pie to vent out the steam while cooking and also for the heat to spread even. Cook it for 10 minutes and reduce heat to 350°F. The hot and tasty youngberry pie is ready to be served.