Fruits Home

Full List of Fruits

Gambooge fruit
Gambooge fruit
Scientific name - Garcinia gummi-gutta
Garcinia gummi-gutta commoly known as garcinia cambogia, brindleberry, Malabar tamarind and kudam puli is a native fruit of Indonesia. The fruit resembles like a small pumpkin and turns yellow from green when gets ripened. The typical sour taste makes the fruit a great ingredient for food stuffs especially in making traditional recipes in some parts of south Asian countries. It is also used as purgatives in traditional medicine. Its size varies from an orange to that of a grape fruit.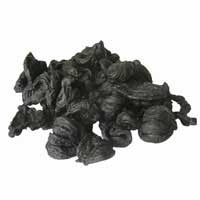 Medicinal Uses of Gambooge fruit
Helps to lose weight
Reduced the cholesterol level
Increase the immunity power
Helps to control appetite
Fruitsinfo.com is a leading website for fruits and fruits related information. Our mission is to become the top information site for fruits. We have variety of fruits like tropical fruits, seasonal fruits, exotic fruits, fruits listed by country , fruit recipes, articles related to fruits and lot more. Eating fruits is a vital part of your diet, fruits have essential vitamins, minerals and lot more which helps you lead a healthy life. Health benefits and nutritional benefits of fruits are listed all over our website. If you have any feedback to leave or question regarding the fruits listed in our website please email to
info@fruitsinfo.com
.