Fruits Home

Full List of Fruits

Grapple Fruit
Grapple fruit is a combination of both grapes and apple.
Grape + apple= grapple. The fruit tastes like grapes and looks like apple. It is a brand name for Fuji or gala apple and it has been specially treated to make the taste of the fruit flesh like a grape.
The grapple fruit typically looks large and have a flesh that is sweeter and crisper. The grapple fruit is one of the varieties of Fuji apple. Grapple is an washington apple. It normally tastes like an
apple
and grape.

If you are in a need of high calories, you can taste the grapple fruit because this fruit contains more calories.
| | |
| --- | --- |
| Nutrition | Daily value in % |
| Calories | 95% |
| carbohydrate | 8% |
| Vitamin C | 2% |
| Vitamin A | 8% |
| Calcium | 1% |
| Iron | 1% |

It is a cholesterol free fruit that reduces the level of cholesterol.
Eating this fruit also reduces the chance of cancer.
When kept at room temperature, this fruit become soft, mealy and mushy.
The Grapple season begins late October or early November.
It gets paired with some cheese varieties for a tasty treat.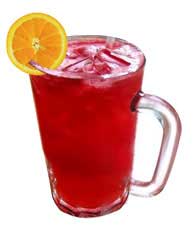 Grapple fruit spread - Ingredients
Grapple fruits
7 dates
1 cup dried apple
1/4 - 3/4 teaspoon orange and/or lemon rind, grated

Make the grapple fruit as a juice and soak the apples for several hours in grape juice and then blend it with dates and lemon until it becomes smooth. You can also make grapple fruit salad and can taste it for your dinner.