Did you know that you really are what you eat? By doing so you can pull off that perfect glow! In order to get perfect sun-kissed glow, many of us spend hours sunbathing. Leave your skin looking naturally tan by munching extra portions of fruits and veggies.
A research team in the UK including Carmen E. Lefevre from Leeds University Business School and David I. Perrett of the University of St. Andrews, have shown up that skin coloration adds to facial attractiveness. In human anatomy, skin pigmentation is an interesting part.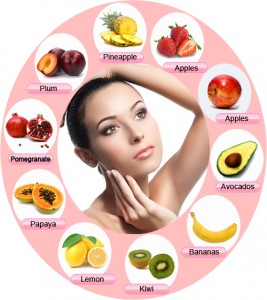 Despite that, skin coloration is hereditarily determined at birth, there are two primary ways in which it takes place. The interpretivists says that it takes place in the form of melanization, or tanning or by intake of carotenoids- organic pigments present in a wide range of fruits and vegetables. With that said, more than melanin coloration, carotenoid skin coloration is found attractive.
The researchers are uncertain about how this type of coloration influences perceptions of facial attractiveness. In addition, it has also suggested that coloration taking place from dietary carotenoids is considered as a healthy glow. Along with this case, the researchers are also concerned about finding out whether its carotenoid or melanin coloration that is responsible for facial attractiveness.
The experiment categorized into three sets, was recently published in The Quarterly Journal of Experimental Psychology.
A group of 60 participants were involved in the first experiment. 27 faces- digital images were shown with two versions. One featured high-carotenoid pigmentation and the other displayed low-carotenoid pigmentation. Participants were asked to rate the most attractive face color of each version.
Just about 86% participants voted for the high-carotenoid version.
An experiment of similar type was conducted with a fresh group of 60 participants, in which 78.5% rated the high-melanin faces as more attractive.
The same procedure was followed in the third experiment as well, but they were asked to rate whether high-melanin or high-carotenoid faces were more attractive.
High -carotenoid faces were voted- it got 75.9%.
The overall findings say: over melanin coloration, carotenoid coloration had great impact on the skin glow together with some improvised health issues.