Having come across a new way to expand the budding life of niche market tropical fruit crops in the Northern Territory, a Darwin horticulturalist has revealed the formula of how to make it.
Highly prized tropical fruits like the achacha and mangosteen have a tendency to grow well during the wet season and on the other hand, they are found dormant during the dry season.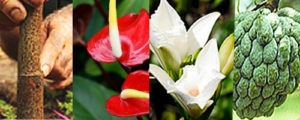 Darwin horticulturist says it is this factor that prevented the farmers from growing these priceless crops in the past, on a commercial scale.
It is because of the dry season weather, the large plantations of up to 3,000 [trees] have failed even as there are successful small plots.
Helping the trees to grow all year round, Mr. Nathanael is grafting better root systems to combat the setback.
Tolerating the dry season conditions, he has found a root stock to graft onto the tree i.e. with the achacha he said. Enduring the local conditions, the additional rootstock helps in growing without any hinder.
In addition, he also hopes that the new roots will help to perk up the quality of the fruit on the trees. While hoping to have the aforesaid benefits, he also looks forward for a bigger and better fruit while having an enhanced fruit flavor.
It's believed that the research could lead to the start up of new tropical fruit industries in the Top End.
At present, north Queensland is home to Australia's only across-the-board achacha farm, as the county also has a number of mangosteen farms between Townsville and Cairns.
As far as Australia and northern territory is concerned, there has always been room for new fruits. Taking an approximate duration of 5 to 15 years, he hopes to have good results in a couple of year's time.